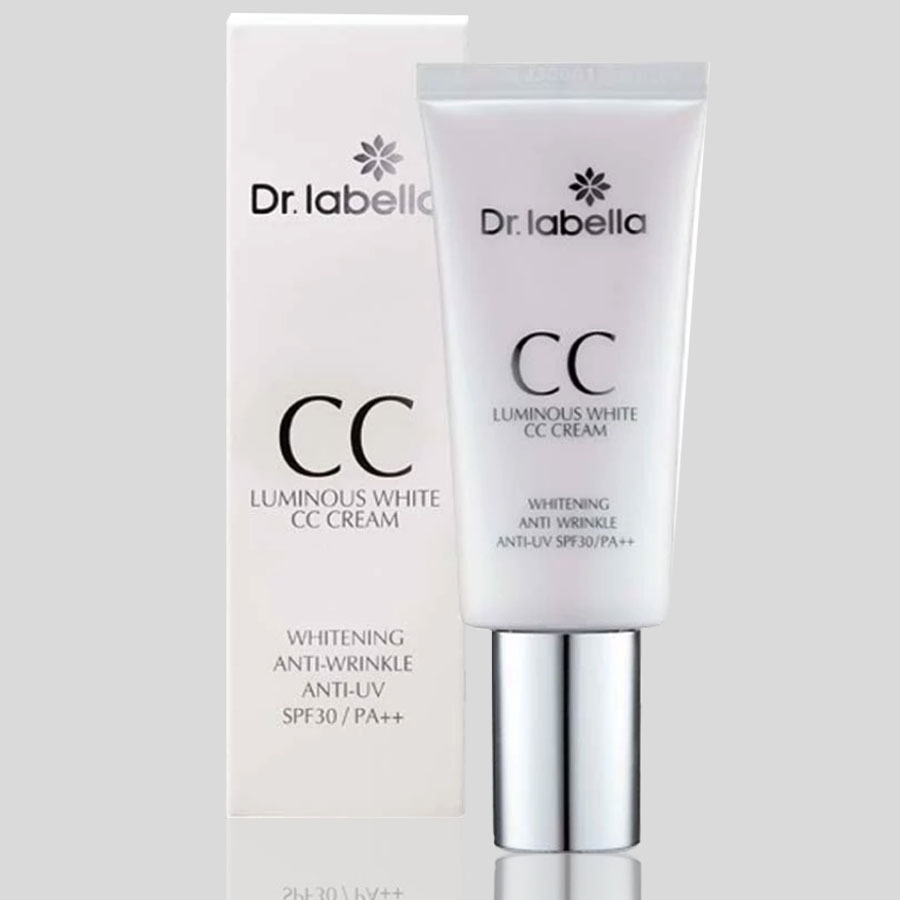 Dr. Labella Luminous White CC Cream SPF 30/PA ++
Dr. Labella Intensive Luminous White CC Cream is a 3-in-1 multi functional cosmetic or make-up products that has whitening, anti-wrinkle, SPF 30 PA++ that will protect your skin all day long from the harmful effects of UV sun rays. Used it all day to give you the nourishment, smoothness and glowing skin at the same time protected from exterior irritants.
Dr.Labella Intensive Luminous White CC Cream infused with glutathione, diamond powder, pearl powder, dimethicone, chamomile extract
Proven results:
+ Radiant
+ Refined
+ Moist
+ Feminine
Can be used as skin care regime or make up foundation (make up base, primer, sunscreen and moisturizer/serum)
Safe and effective for all skin types and clinically tested and FDA approved for effectiveness. No risk of sensitivity reported during clinical tests. Proven to work as early as 2 weeks and excellent results achieve after continued use for 4 weeks.
Directions for use:
After applying toner,apply cream on the skin and tap to fully absorb.
Use together with Dr. Labella Intensive Whitening Program. Product includes:
Dr. Labella Intensive Whitening Waterfull Toner 150mL
Dr. Labella Intensive Whitening Program Ampoule 30mL
Dr. Labella Intensive Whitening Program Activator 30mL
Dr. Labella Brightening Skin Gel Mask 25mL
Imported and Distributed by:
Vanity Center Skin Specialist Corp. - Philippines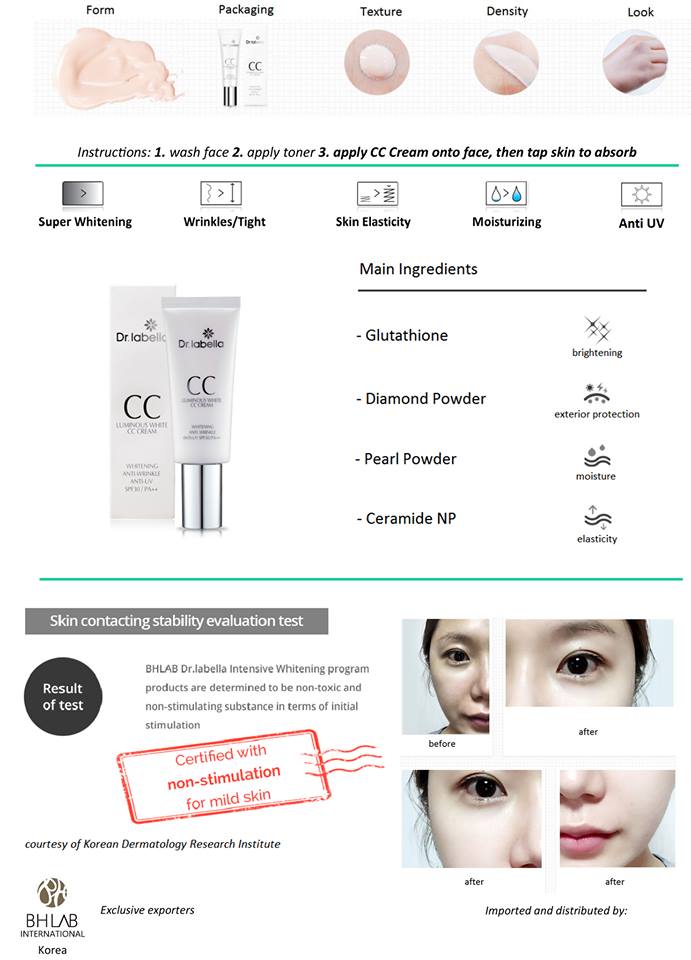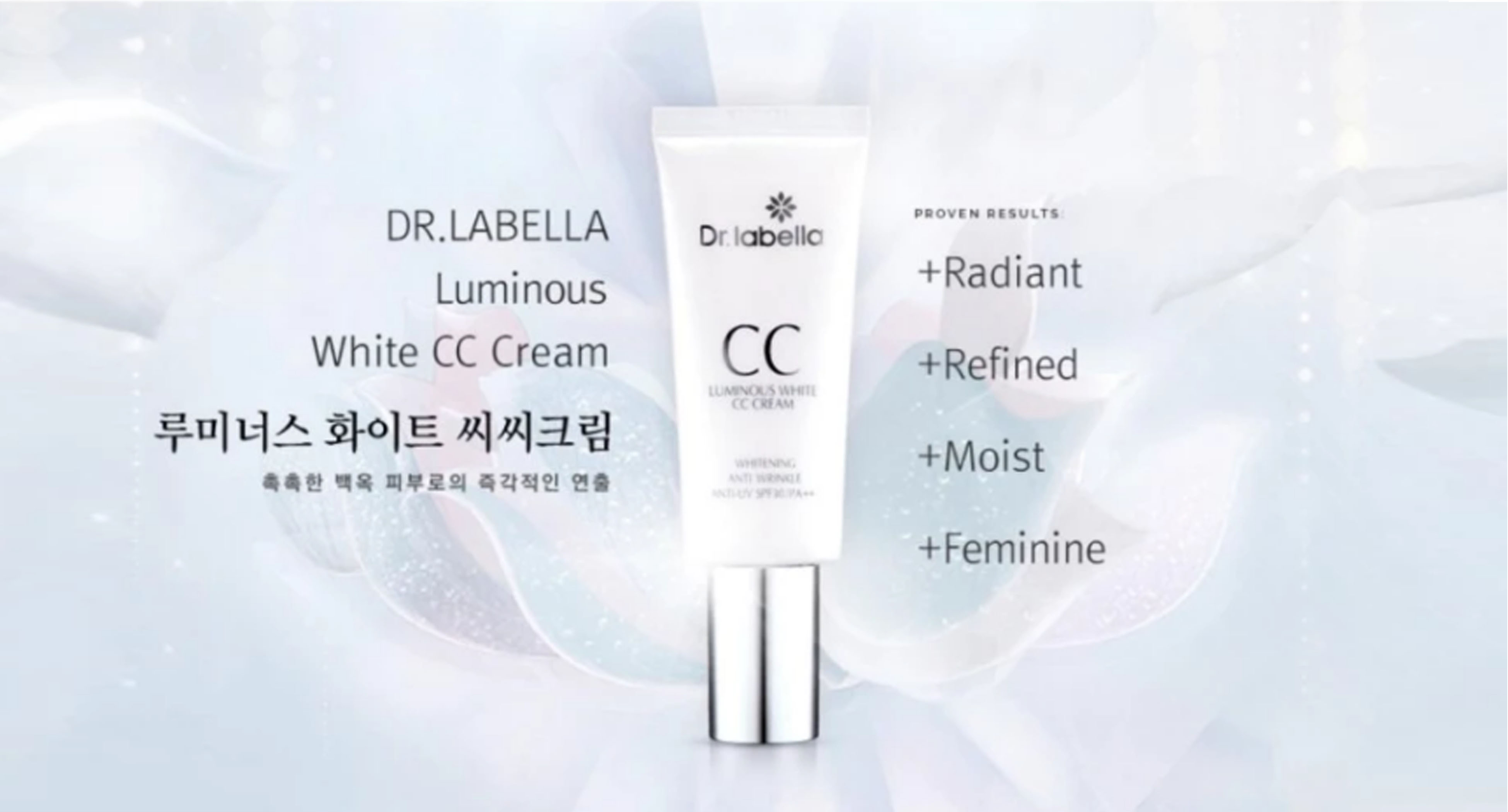 -3-in-1 Cosmetics
-Natural Luminous Glow
-Glutathione Based
-Diamond and Pearl for extra glow