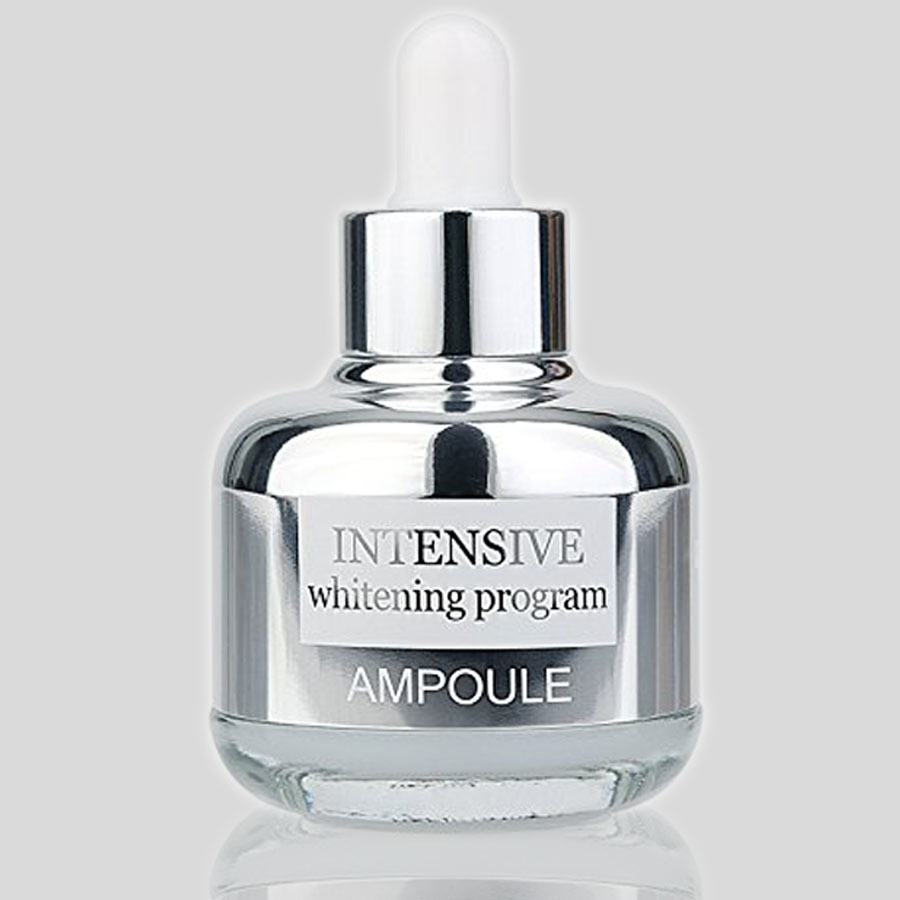 Dr. Labella Intensive Whitening Program Ampoule 30mL
Product Description:
Dr. Labella Intensive Whitening Program Ampoule

is formulated with the finest ingredients responsible for its whitening and brightening effects.
It is the whitening care that you can achieve in maximum results safely without side effect.
Perfectly absorbed without the sticky feeling and no harmful ingredients which can also protect you from UV light. A whitening care possibly used all the time.
It is a translucent liquid that promotes intensive skin whitening, improves complexion, moisturizes and brightens the skin. It is best combined with

Dr. Labella Intensive Whitening Program Activator

for the maximum effects
Best suited for dry, normal, combination and especially age spots.



Power of a drop that wakens your hidden light in the skin! ! !
Deep Bleaching System TM
Blocks the melanin tissue located at the very bottom of the outer layer of skin
and totally care skin blind spot.
Glutathione GWTM TM
Glutathione Whitening Technology by Manufacturing method
components for skin whitening solution containing glutathione and
manufacturing method thereof (patent application)
Platolwhite-C (patent 10-0441596)
increase elasticity and suppress production of melanin
Aquaxyl
prevent loss of moist and improve the skin surface
White Tea extract
relieves freckles and blemish
anti-aging
anti-oxidant
How to use:
After washing your face, use your favorite lotion or toner first, then apply ampoule on the skin
using the dropper, then tap the skin to fully absorb.
Content:
30mL bottle with pipette type caps
Use together with Dr. Labella Intensive Whitening Program. Product includes:
Dr. Labella Intensive Whitening Waterfull Toner 150mL
Dr. Labella Intensive Whitening Program Activator 30mL
Dr. Labella Luminous White CC Cream, SPF 30/PA +++ 35g
Dr. Labella Brightening Skin Gel Mask
Imported and Distributed by:
Vanity Center Skin Specialist Corp. - Philippines