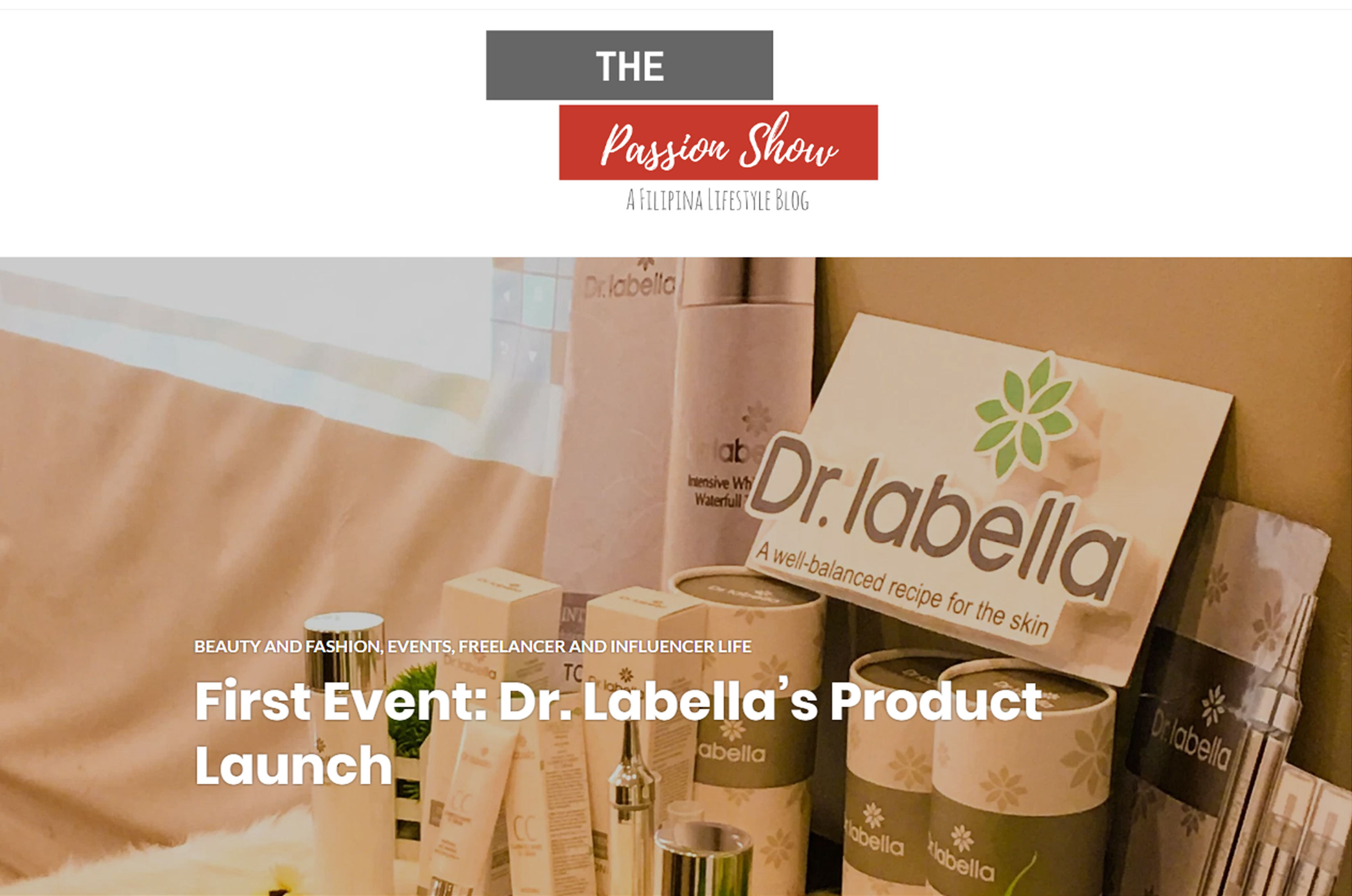 Yesterday was a new experience for me and my husband. It was my first ever event since I started on this road to being an influencer! I was happy that I got invited (and got to bring someone with me!), but at the same time, I was feeling giddy prior to the event because I didn't know what to expect.
It turned out okay. Haha
I woke up early that day to prepare. We're on the stage now of trying to correct our body clock, and it's been crazy! I went from having a hard time sleeping to having a hard time staying awake! LOL I'm glad my body cooperated yesterday and woke me up early. Despite kicking off the day early though, we miscalculated the travel time so we still ended up late! Sigh. The good thing is, they waited for us. Now I'm not sure if that's a good thing. HAHAHAH
Sharing to you some takeaway from the event:
Talk from the team's registered pharmacist about the product.
This is how they derived the name Dr. Labella.
Products passed around to try.
Demonstration of the application process.
So to give a summary, Dr. Labella is said to be Korea's first professional whitening cosmetics. It was developed to improve skin – works as whitening, lightens blemishes, fights against aging, hydrates, and is a powerful anti-oxidant. The product is known for its 4-week Miracle. This means after four weeks of use, you will notice a significant improvement on your skin.
Now I'm still in the process of trying it out. So far, I've done it for a week. I have three more weeks to go, so let's see how things will unfold. So far, like my co-bloggers have said, I like that it feels light on the skin upon application. It's not greasy hence it doesn't feel uncomfortable. In fact, I did feel my skin softer after I applied their ampoule and activator. I also noticed the whitening effect. My skin appears to be clearer. But not to a noticeable degree yet. We'll have to wait.
I absolutely love the packaging! <3
Giveaways lining up to be given. We got two! Yay!
The husband joining the team of winners. Isn't he looking so happy? XD


Some fun shots after the event.
Dr. Labella's Intensive Whitening Program is a promising one. I wish to see the miracle unfold on my skin :)
In a nutshell: I enjoyed the whole experience.
Thanks to the whole team for having us and for still welcoming us kahit late kami. Haha
Until the next event!