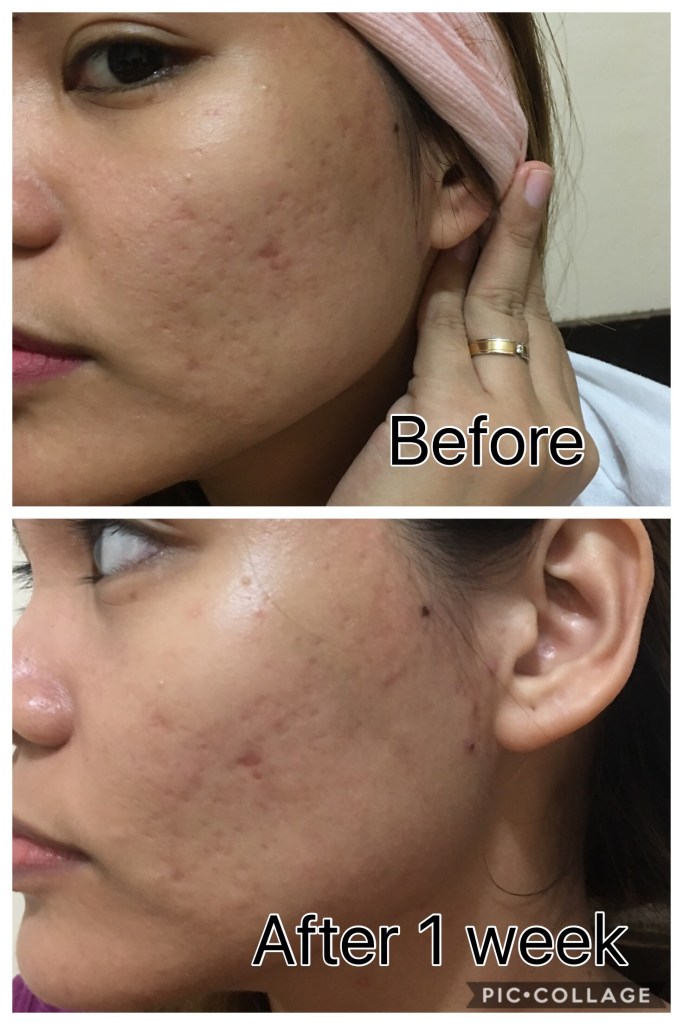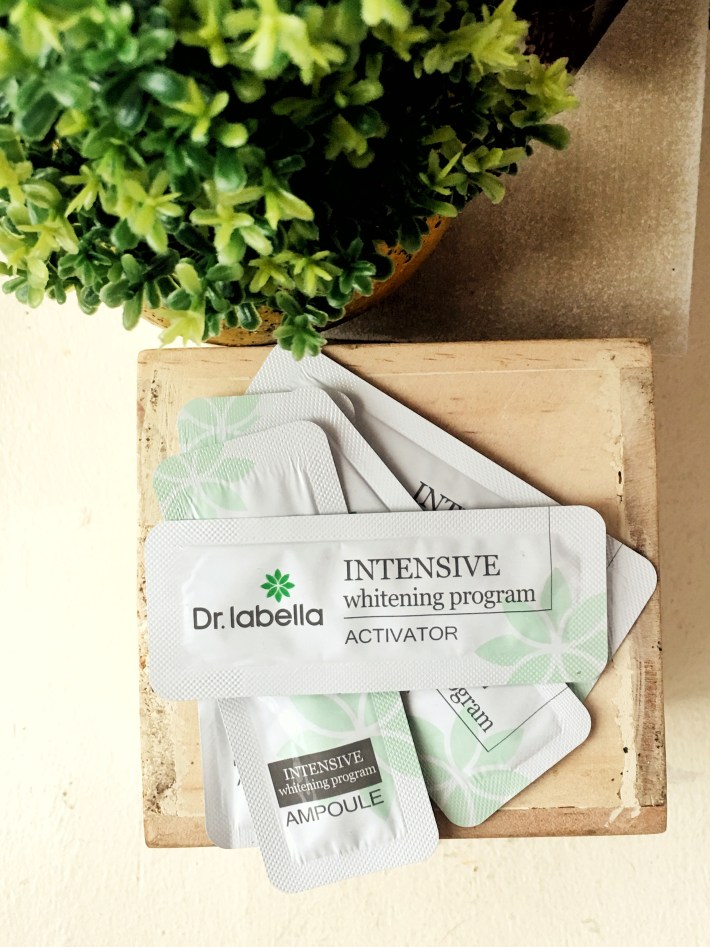 Hola! This product review was due long time ago! Finally, after some time of waiting and putting it for later, I was able to sit down to share my experience.
Unlike many of my friends (plus my mom and my sister), I wasn't really blessed with a great skin. I take after my dad! LOL Acne has long been a nagging issue for me since I hit puberty! And guess what? Until now! I thought my skin was over it, but no. I actually just had a bad breakout. And it's a horror story, my friends! So if I tell you I never desired to have a fairer skin, I'd be lying. God knows how many products I've tried in my attempt to have an artista-like, flawless, lighter skin. Dr. Labella is just one of them. Haha
I was supposed to apply it for 4 weeks straight. But because I had a sudden breakout, I stopped everything I was using and stuck with just the organic soap that I trust. (Will write another review for this real soon.) I wasn't sure what caused the breakout — whether it's my abnormal schedule, hormonal imbalance, something I used, or maybe all of the above. Anyway, I stopped after the first week of using the Dr. Labella ampoule and activator. The good thing is, I was able to document the first week! Here's a before and after: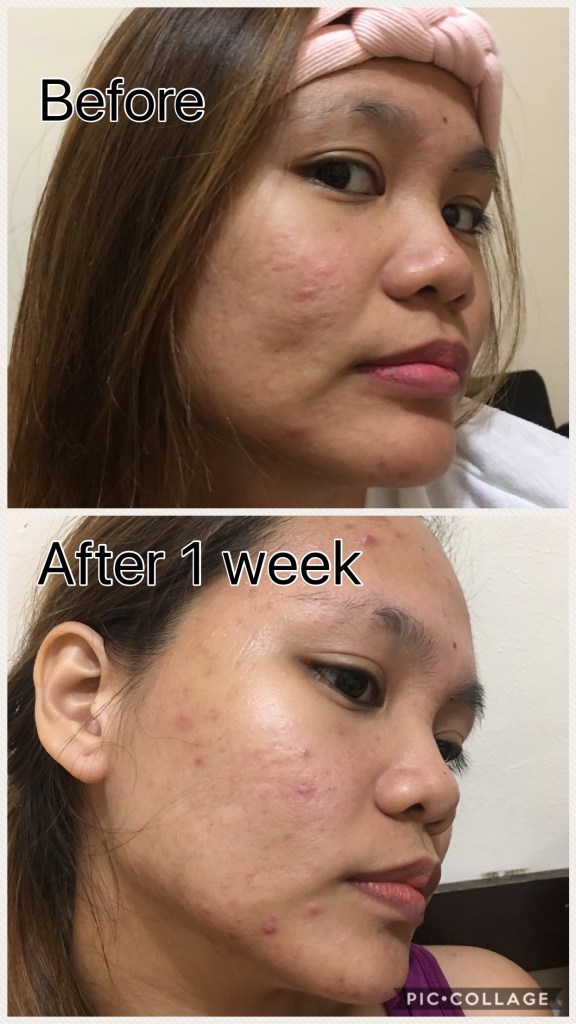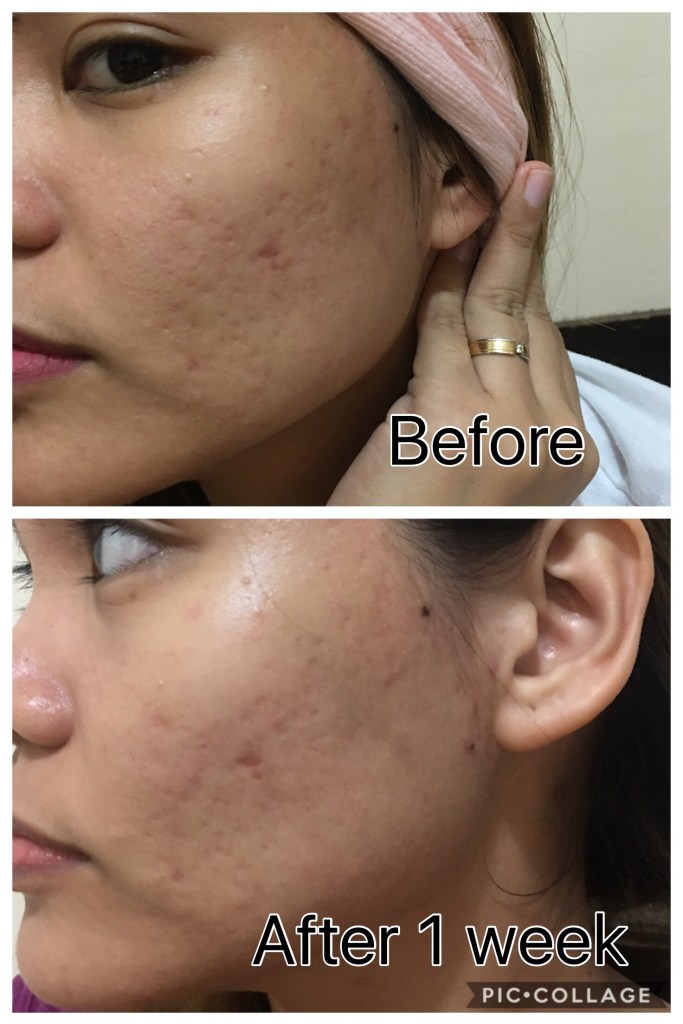 I waited two weeks after the breakout before I started using Dr. Labella again. My skin has become too sensitive over the years so I decided to apply it every other night instead of the normal every night. And honestly, I lost track if I'd done it for 4 weeks already. What I do know is that I still have supply and I plan on using it all up. (We got extra supply after attending the product launch!)
Here's a photo taken just today! No filter, no edit. Just my bare face after hilamos.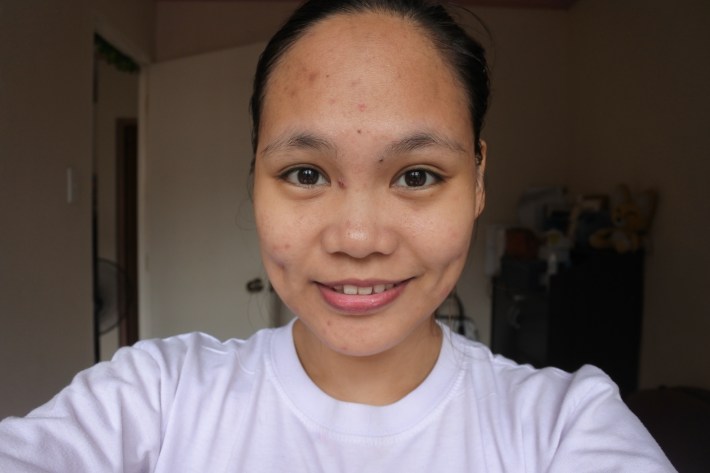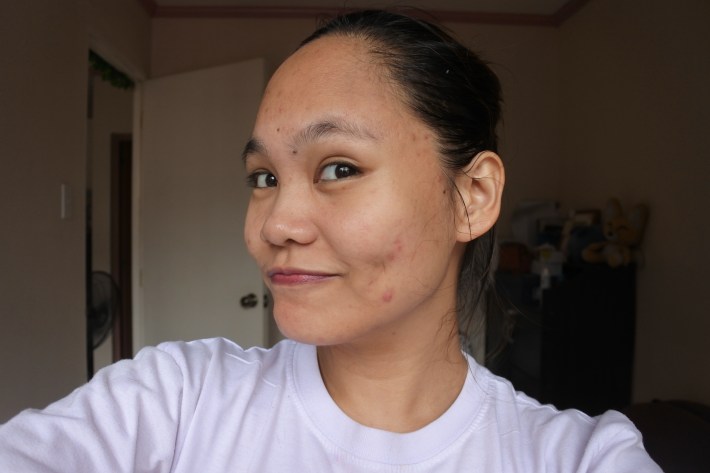 Face that's obviously flawed and imperfect, but still beautiful — says my husband. HAHA
So to cut the chase, did the Intensive Whitening Program of Dr. Labella work for me?
Well, YES! As you can see in the before and after photo at just one week of use, even though the breakout was starting, my skin still looked clearer and healthier — and lighter! And as I continue to use it, I am noticing more improvement on my skin. The marks from the recent breakout sure is fading slowly as my skin lightens. That's my main goal!
The craze to lighten my skin isn't as strong as before anymore. After finding my prince charming, the one person that is sold out believing I'm the most beautiful human being in his life, I became more comfortable with the skin color I've been blessed with. And well, with who I am inside and out. However, I haven't lost the desire to get rid of the scars of puyat and stress on my face and neck. Reason why I'm glad to know that there is a product namely Dr. Labella Intensive Whitening Program that's available to help me in the journey.
Is it worth the try?
For me and my skin, OH YEAH. Now if you're asking me if it's worth it for you to try it, you answer that my friend. I told you my experience and how it was worth it for me, but you take it from here.
If you are interested to try and see if it works for you as well, but you're scared to purchase the real deal right away because let's face it, it's quite expensive, I'm happy to let you know that they have sachets available for purchase from their site! Yes! The same ones they sent me and other reviewers. That's a good start if you want to explore. Here's the link to that: http://www.drlabella.com.ph/collections/sachet
I'll be banking on the thought that I helped at least one or two people with this post
Thanks for reading!